Grow your skills
In this training, you will learn how to perform and document all financial statement procedures by using the Financial Statement Suite add-on module – improving standardization and overall quality.
After this training, you'll be able to:
Use the Financial Statement Suite to verify the mathematical accuracy of the figures in the financial statement;
Review internal consistency by automatically cross-referencing amounts to their occurrences within the same document;
Automatically compare and validate two financial statements for prior year consistency.
Level: Beginner/intermediate
Date: June 1st
Time: 8 AM CET
Duration: 45 minutes
This webinar is organized by DataSnipper using Zoom webinar software. Zoom is ISO/IEC 27001:2013 certified. Read more here.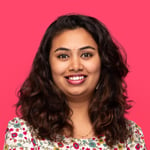 Sangeetha
Audit Transformation Manager
DataSnipper